What we are trying to do
People
Papers
Presentations
Audio demonstrations
Indo-European digits database
Software
Events/activities/blog
Interesting links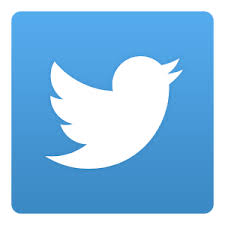 @sounds_ancient

PAPERS (in

inverse

sequence, i.e. newest at the top)

A. On reconstruction of ancient sounds



D Pigoli, PZ Hadjipantelis, JS Coleman and JAD Aston. Under review. The analysis of acoustic phonetic data: exploring differences in the spoken Romance languages. Preprint at http://arxiv.org/abs/1507.07587

N Shiers, JAD Aston, JQ Smith and J Coleman. Under review. Gaussian tree constraints applied to acoustic linguistic functional data. Preprint at http://arxiv.org/abs/1410.0813

J Coleman, J Aston and D Pigole (2015) Reconstructing the sounds of words from the past. In The Scottish Consortium for ICPhS 2015 (Ed.), Proceedings of the 18th International Congress of Phonetic Sciences. Glasgow, UK: the University of Glasgow. ISBN 978-0-85261-941-4. Paper number 0296
retrieved from http://www.icphs2015.info/pdfs/Papers/ICPHS0296.pdf, mirrored here.

D Pigoli (2015) Statistical analysis of acoustic phonetic data to explore cross-linguistic trends. Paper presented at the SET for Britain Exhibition (poster competition at Westminster for early career research scientists, engineers and mathematicians), 9th March 2015.

D Pigoli, JAD Aston, IL Dryden and P Secchi (2014) Distances and Inference for Covariance Functions,

Biometrika

, 101 (2), 409-422. http://dx.doi.org/10.1093/biomet/asu008
This paper in one of the top statistics journals gives the first statistical analysis of covariance operators with an example of finding distances between European languages.
For a link to Davide's presentation, choose "Presentations" from the menu on the left.

JAD Aston (2014) Statistically Speaking. Eureka 63, 48-51. Reproduced with permission: for more information about Eureka Magazine and other publications of The Archimedeans, visit http://www.archim.org.uk/eureka_information.php

PZ Hadjipantelis (2013) Functional Data Analysis in Phonetics. PhD Thesis, Department of Statistics, University of Warwick.

The Functional Phylogenies Group (JAD Aston, D Buck, J Coleman, CJ Cotter, NS Jones, V Macaulay, N MacLeod, JM Moriarty, and A Nevins) 2011.
Phylogenetic inference for function-valued traits: speech sound evolution. Trends in Ecology and Evolution. http://dx.doi.org/10.1016/j.tree.2011.10.001


B. On functional data analysis applied to phonetics, more generally

PZ Hadjipantelis, JAD Aston, HG Müller, and JP Evans. Unifying Amplitude and Phase Analysis: A Compositional Data Approach to Functional Multivariate Mixed-Effects Modeling of Mandarin Chinese. Journal of the American Statistical Association, in press.

PZ Hadjipantelis, JAD Aston and JP Evans (2012). Characterizing fundamental frequency in Mandarin: A functional principal component approach utilizing mixed effect models,

Journal of the Acoustical Society of America

, 131: 4651–4664. http://dx.doi.org/10.1121/1.4714345
This paper provides a typology for Mandarin in terms of both representative tonal patterns and their corresponding importance for different pragmatic situations.

JE Evans, M Chu, JAD Aston and C Su (2010). Linguistic and human effects on F0 in a tonal dialect of Qiang

Phonetica

, 67: 82-99. Preprint.
This paper gives a mixed effects analysis for a rare Sino-Tibetan language and finds previously undocumented linguistic male / female distinctions.

JAD Aston, J-M Chiou and JP Evans (2010). Linguistic Pitch Analysis using Functional Principal Component Mixed Effect Models.

Journal of the Royal Statistical Society, Series C (Applied Statistics)

, 59: 297-317. Preprint.
Provided a functional data framework for use in phonetics by the development of a novel class of functional mixed models.

Grabe, E., G. Kochanski and J. Coleman (2007). Connecting intonation labels to mathematical descriptions of fundamental frequency.

Language and Speech

50 (3),

281-310. http://dx.doi.org/10.1177/00238309070500030101
This paper uses orthogonal polynomials to model

f

0 contours in various kinds of sentences in several UK English dialects.